Your Therapist
No One person walks in the same footsteps as another, we all have different, personalities, beliefs and circumstances, this is what make us unique! It's not only about the Techniques or Hypnotic scripts, but also about combining life experiences and giving the personal yet professional touch that you respectfully deserve.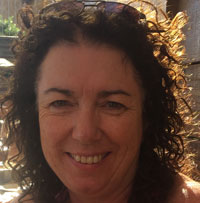 There was a period of my life when I developed Agoraphobic Anxiety, unable to leave the house for several dark years. I suffered very bad Panic Attacks and Depression. Doctors placed me on different drugs, but I eventually overcame this condition, when by my request I saw a hypnotherapist. This is when I first gained an insight about the power of the mind.




With my new born freedom and with the support of the Nepean Hospital's Anxiety Clinic, I organized a group for people suffering with Anxiety. I then continued on with several community projects, focused on weight loss. Again I soon realised that the difficulty with weight loss (in most cases) stemmed from mental wellbeing, depression, anxiety, stress to name a few. These successful programs ran in the Hawkesbury and Nepean areas.




This intensified my passion, fascination and insatiable curiosity in the Power of our mind. After years of running my manufacturing Company, I changed my direction. Even though, I had firsthand experience of Anxiety and the effects. I decided to gain qualifications, and learn as many techniques, as possible so I could be of assistance to people from both a personal, emotional and educational platform.


I have been very fortunate to be educated by Rhondda Steward, founder of the Australian College of Hypnotherapy (ACH), where I completed a Diploma in Clinical Hypnotherapy and also a Diploma NLP. I have also gained certificates in Meta Coaching, Suicide Intervention, Domestic Violence Crisis Support, and Non Suicidal Self – Injury, and hold a Working with Children clearance and currently studying Advance Diploma in Naturopathy

.

Apart from my community Chats, Weight loss programs and volunteer work with Life Line I have a private practise, where my focus is on personal and tailor made sessions to suit only YOU. Using different techniques that will bring the change you are wanting in your life. But there is more to just helping you to make that change. Yes, it is giving you the tools/methods to take back control of your life.